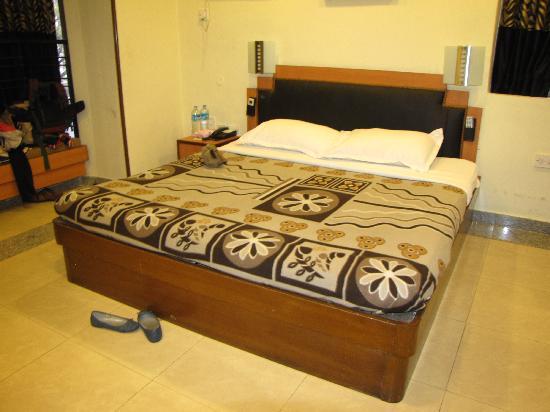 Address:

28 A, Rowland Road,Kolkata

Descripción:

The Rowland Plaza Hotel is a government-approved hotel. Rowland Plaza Hotel is located Near Maxmuller Bhawan, 8 km from the Netaji Subhash Airport, 3 km from the Howrah railway station, and 1 km from the Esplanade bus stand. Rowland Plaza Hotel serves indian, chinese, tandoori cuisines.

Access Airport:

8 kms. from Netaji Subhash Airport.

Access Rail:

3 kms. from Howrah Railway Station.
Number of Rooms:
5
Descripción:
suites-Roland Hotel, Kolkata consists of the rooms which are furnished with a lot of care. The rooms are air conditioned and promise a lot of comfort for you. The rooms are made special with a lot of facilities like: TV with cable connectivity Telephone Attached bathrooms with and cold running water Room Service Fire Safety Air coolers
Number of Rooms:
20
Descripción:
Deluxe rooms-Roland Hotel, Kolkata consists of the rooms which are furnished with a lot of care. The rooms are air conditioned and promise a lot of comfort for you. The rooms are made special with a lot of facilities like: TV with cable connectivity Telephone Attached bathrooms with and cold running water Room Service Fire Safety Air coolers