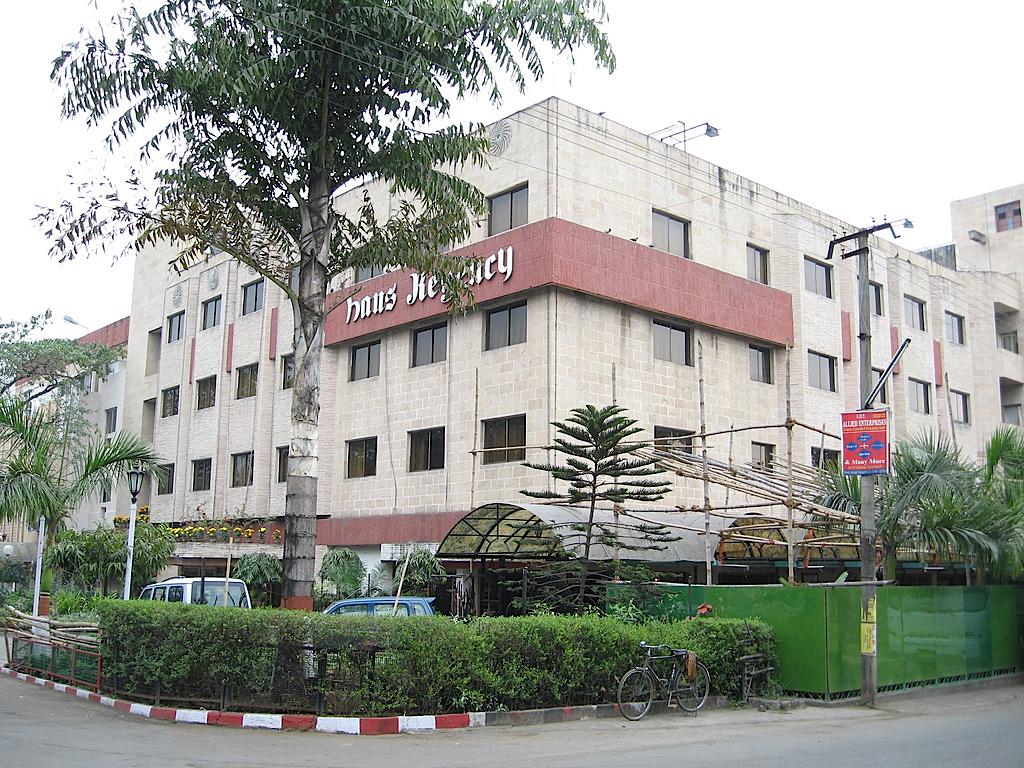 Address:

Sector - 1, Bokaro Steel City,Jharkhand

Descripción:

Hans Regency in Bokaro is located in Sector-1. Located just 10 kilometers away from the railway station, this three star hotel in Bokaro offers elegant services and luxurious facilities. As you stay in Hans Regency, a sought-after holiday destination in Bokaro, you will enjoy the setting and ambience of the hotel.
Among others, the Company is currently operating Hotel HansRegency a state of art Hotel with 47 Suites/Deluxe/Executive rooms having a 3-Star classification, at Sector I, Bokaro Steel City, Dist Bokaro (Jharkhand). The Company has major expansion plans in hospitality sector viz. setting up of a full fledged institution for conducting degree/diploma courses in hospitality management and other educational programs. Hotel Hans Regency is conveniently located in the heart of the City. As a privately owned and managed Hotel, we take pride in offering a personal, efficient and competitive service at all times. Whether your stay is for business or for pleasure we offer reasonably priced accommodation, complimentary breakfast and dinner. All the 47 rooms are tastefully done up and equipped with direct dial telephones, television, tea/coffee making facilities, hot water, toiletries, etc

Servicio de habitación:

Deluxe Suite Room These are well furnished large Bed-rooms, with attached executive seating room. It also has a Bath tub and in Club Floor there is a Mini bar (chargeable). Deluxe Room These are bigger Bed-rooms with bath tub and in Club Floor there is a Mini bar (chargeable).These rooms are having road facing view. Executive Room These rooms are mostly road facing. All the rooms are equipped with C.C. T. V. with satellite Network. Deluxe rooms and suites are equipped with bath tub & refrigerator. Executive rooms are mostly facing the road.

Otros Facilidad:

Banquet & Conference Facilities, Billiard & Table Tennis Room Service, H/C running water, Telephone, T.V., Satellite Programmes

Otros:

Doctor on Call, Laundry, Car Rental, Fax, E-mail & Internet, Safe Deposit, Money Changer against Hotel bills

Location Advantage:

Heart of the City, Marketing Centre, City Park. Temple Nearby
Number of Rooms:
2
Descripción:
suite-there are 44 rooms. The rooms are fitted with necessary amenities and are classily decorated. In these spaciously set rooms, you will find facilities like cable television, telephone and hot and cold running water.
Number of Rooms:
20
Descripción:
Hans Regency, Bokaro Steel City is a 44-room hotel, which offers a fine accommodation in its well-appointed rooms. The hotel rooms are well equipped with all the modern facilities. Some of the in-room facilities in the hotel include cable television, telephone, hot and cold running water and room service. Other hotel facilities include doctor on call, laundry, safe deposit, money changer and Internet
Number of Rooms:
15
Descripción:
Hans Regency, Bokaro Steel City is a 44-room hotel, which offers a fine accommodation in its well-appointed rooms. The hotel rooms are well equipped with all the modern facilities. Some of the in-room facilities in the hotel include cable television, telephone, hot and cold running water and room service. Other hotel facilities include doctor on call, laundry, safe deposit, money changer and Internet